If you're back at home living with parents or relatives due to the coronavirus, then you're not alone. According to Zillow, Roughly 2.7 million U.S. adults moved in with a parent or grandparent in March and April as the impacts of the pandemic spread. As of April, more than $32 million adults were still living with a parent or grandparent, which marks the highest number yet, and an increase of 9.7% over this same time last year.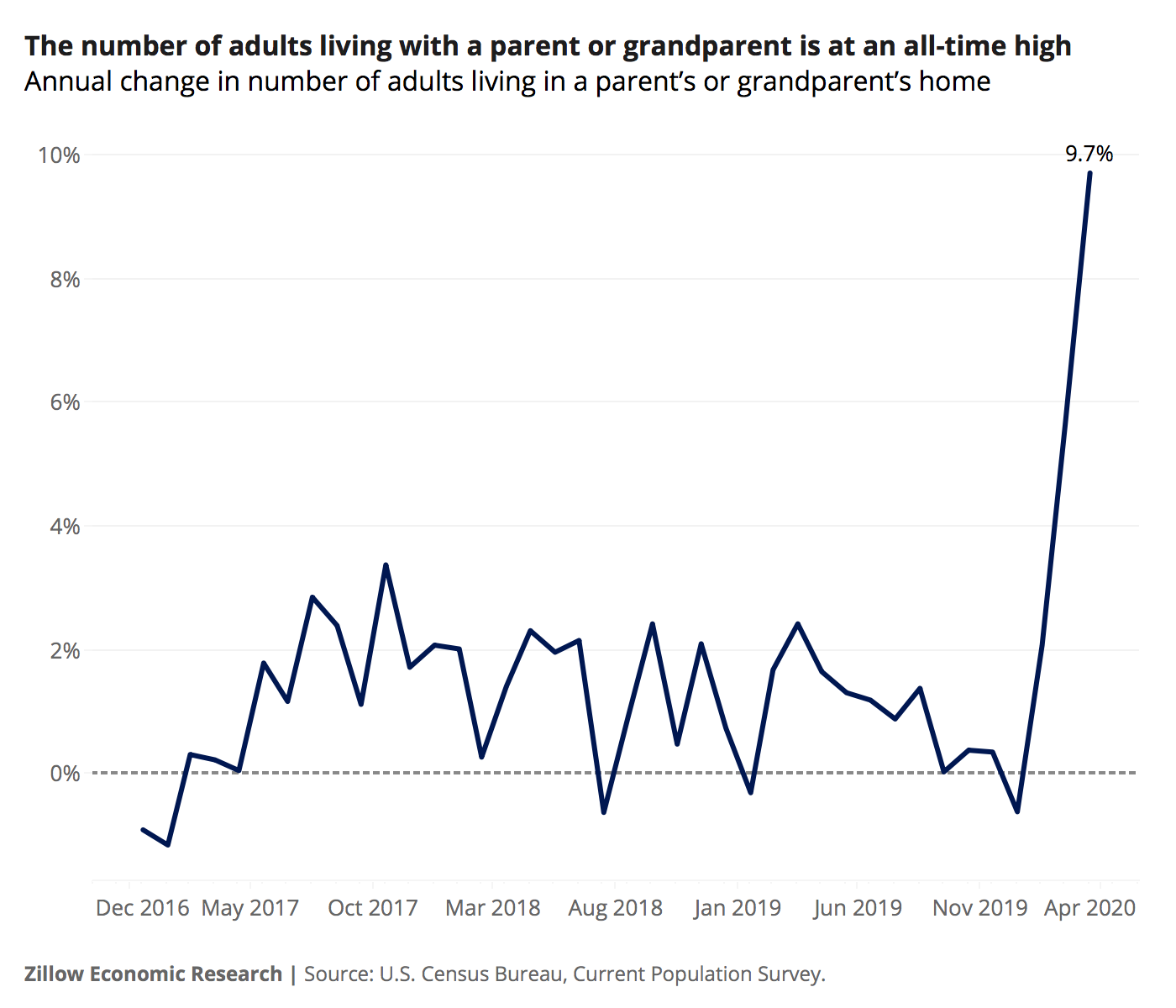 The data also showed that the group most affected by this were younger renters made up mostly of Generation Z, or 18-25 year olds. The main cause likely being that they are fresh into the workforce, and would not be able to bear the brunt of this crisis the way that someone with more work experience or savings would be able to. When you combine this with ever increasing tuition costs and rising student debt, this situation could mean a longer journey for this generation to financial independence. This shift could also mean a change in plans for empty nesters who were thinking of what to do when all the kids are out of the house. 
          Obviously this can impact the real estate market in many ways. The most obvious is the rent that will not be going to landlords. It's estimated that these 2.7 million adults make up about 1.4% of the overall rental market. While that may not sound significant, there are many cities whose economies will be more highly impacted from the lost rents and revenues to local businesses. 
          Another impact to the real estate market would be that parents and grandparents that may have been considering downsizing, or selling their current home could be forced to stay put in the short term. This could be one of the contributing factors leading to a drastic shortage of available listings on the market that we see today.