Multiple offer scenarios and bidding wars have fallen off sharply since this time last year according to Redfin's latest press release. The national average now stands at 10.4% of the offers submitted by their agents having received competition. That's the lowest number recorded since 2011.
Redfin's chief economist, Daryl Fairweather, sites recession fears as the culprit stating, "Recession fears have been enough to spook some would-be buyers from making the big financial commitment of a home purchase, But assuming a recession doesn't arrive this fall or winter, consumers will likely adjust to the new 'normal' of continued volatility in the stock and global markets, and the people who need and want to make a move will take advantage of low mortgage rates."
With many headlines coming out of Washington including concerns over oil, foreign powers, and trade wars with China, buyers could be sitting patiently and waiting to see how things play out.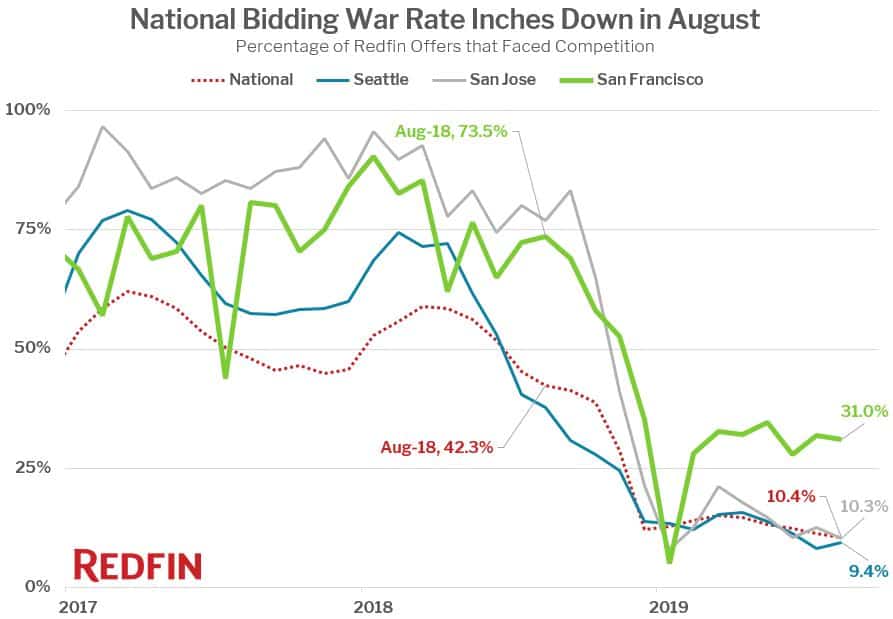 Washington DC Market
The Washington DC market saw a large drop falling from 41% of offers receiving competition in August of 2018, down to just 8.7% this past August. Meaning that roughly 1 in every 11 contracts written were in a multiple offer scenario. That drop is in line with the national trend, and signifies that the housing market in DC is softening a bit.
For a very long time, multiple offers and bidding wars became the norm, and were a feature of almost any home search. It appears the market is beginning to return to normal as the supply begins to catch up with demand.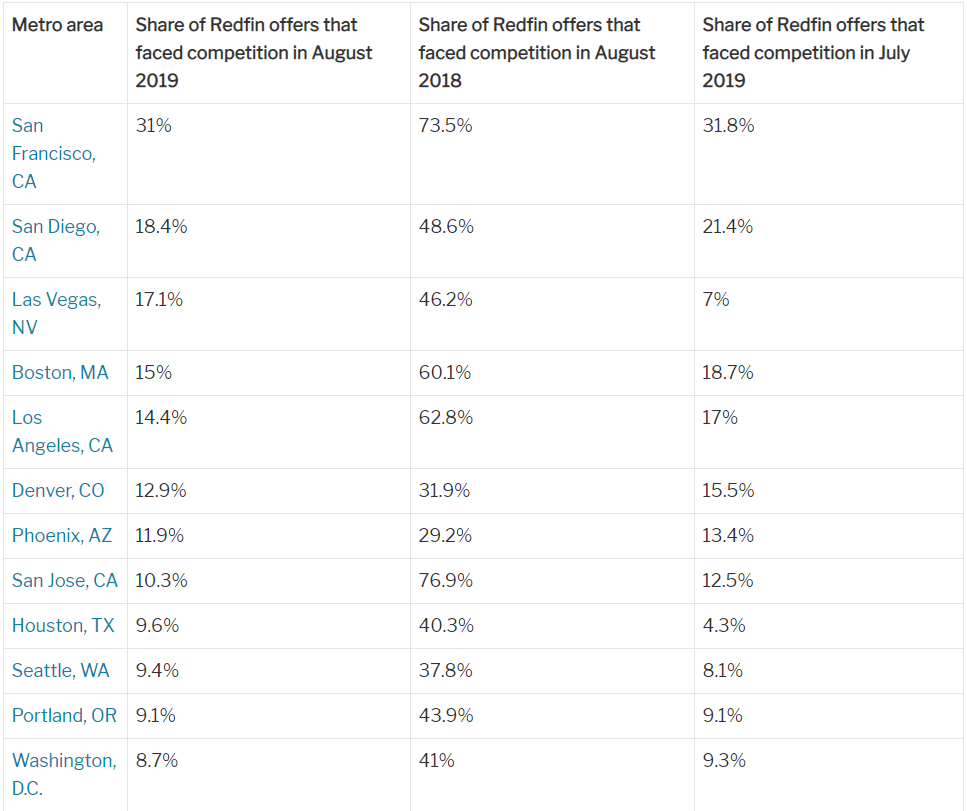 How this might affect you
This change in buyer positioning is a welcome relief for buyers that were forced to compete on many of the most sought after homes. Buyers in the DC area should have more leverage in the upcoming months when negotiating with sellers if these trends continue. Buyers that are in need of seller closing cost assistance, and other favorable terms will be chief beneficiaries, as they can aim for lower priced offers, or larger concessions.
Thanks for reading! For more tips and real estate updates be sure to check back often. You can also find me on social media on Instagram and Facebook @homeswithsean. Please like and share if you found the content useful, and as always, you can reach out to me directly on my website, where I'm happy to answer any of your real estate questions.